The heat is slowly rising in Manly and so is the social calendar for October! With so many fun and enjoyable events happening all over Sydney, there has never been a better time to be in Manly to embrace all opportunities.
Don't let your children waste their free days inside, take them out to enjoy the best of what spring has to offer on Australia's east coast.
North Sydney Children's Festival
North Sydney Children's Festival of 2017 is set to be one to inspire the creative, stimulate the intellectual and most of all be a week of excessive fun! Organised by the North Sydney Council and run across various locations in North Sydney from October 21st to 28th. There will be creative workshops, scientific experiments, card creation, artistic exploration through the senses, recycled origami, watercolour & oil painting and body percussion – just to name a few!
So head to their website and pick out something for your upcoming supernova.
Oktoberfest is on tap at the Bavarian this October!
The Bavarian Manly Wharf is a popular destination for many in Manly, not only does it have stunning wharf side views but also a reputation for the best of Bavaria and the best of biers.
Running until October 29th, there will be four official biers on tap (alongside the standard 17 they continuously offer), straight out of the tents of Bavaria in conjunction with excessive feasting menus and ample outdoor and indoor dining area. Check it out!
Night Noodle Markets
Foodie Alert!!!!!
If you're craving a bit more of a foodie experience then the Hyde Park Night Noodle Markets have got your back!
October 5th to 22nd these sizzling markets will light up Hyde Park with colour and scent as all types of noodles, dumplings, BBQ meats are presented to you with pride by the store holders. Not only do they have these delicious savoury dishes but Gelato Messina, Black Star Pastry and N2 Gelato will be ready to satisfy your sweet tooth as well.
Plan your evenings dining delights here at their website.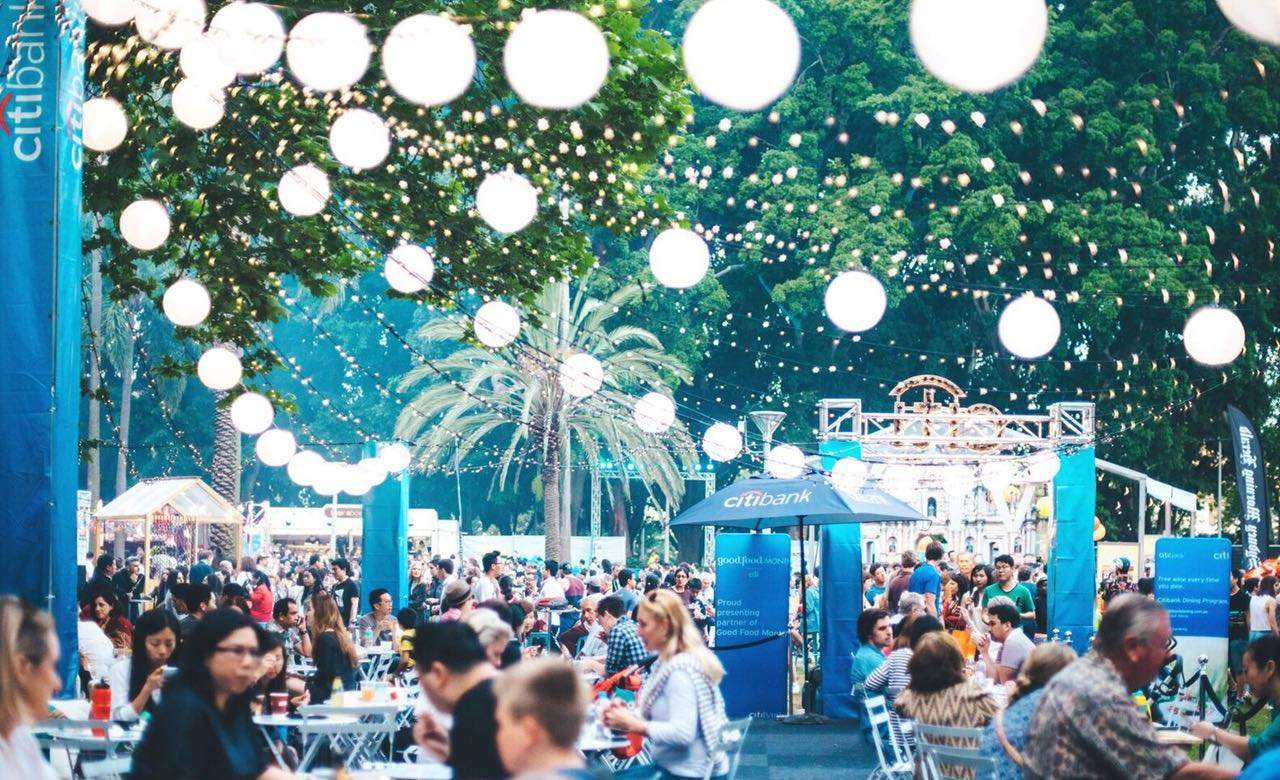 Sculpture by the Sea
Sculpture by the Sea returns to Bondi! Between October 19th to November 5th take a stroll along the Bondi coastline and discover over 100 sculptures to celebrate the 21st anniversary of the Bondi exhibition. While you walk get involved in the Sea Education Program, Aqualand Artists Talks and free Tactile Tours. An active, imaginative day not to be missed out on, find out more information here.
But of course October isn't October without Halloween! Time to get a little spooky with heaps of Halloween events creeping up at the end of October – don't forget to make killer plans for it!
Halloween Fun & Screams 
If you love all things spooky then you won't want to miss a Halloween Ghost Tour at Q Station! From October 27th until October 31st there will be ghost tours running every night from 6:30pm. There are tours available for all types of groups, from The Scream Night Out which is suitable for families with children (aged 5 – 14) to adult only Paranormal Investigation Experiences that aren't for the faint hearted. A Halloween scare night at Sydney's former quarantine station? It doesn't get any more perfect than that!
To see prices and book a tour click here.
Halloween Cruise XI
On Saturday October 28th at just $49 a head, this night guarantees good times with a four-hour tour departing and returning from King Street Wharf, just a 20min ferry ride from Manly.
The night will include Halloween themed cocktails and magic potions, a deathly DJ (prepare for time warp) and dangerous dance floor. On top of that there is a moon deck for all the werewolves to enjoy the sights. What is not to enjoy? There is even an after party at Retro Nightclub with free entry for cruise guests.
Only condition for this event. No outfit = no entry.
Purchase tickets and find out more here.
Manly Surf Side is the perfect location for any group- family, friends and even workmates. Situated right across Manly beach, spend the weekend doing some awesome upcoming events and sunny spring days!
Office Hours: Monday to Friday 9.00 am – 5.00pm, Saturday and Sunday 9.00 am – 12.00 pm
Telephone: (+61 2) 9977 2299